Custom Notebooks
Create bespoke notebooks and journals for your business and brand. You can design the notebook from scratch with custom printed pages or customise our stock items.
What Are You Looking For?
We have options to suit all needs, from low quantity, fast turnaround branded notebooks to completely bespoke journals.
Completely Bespoke Notebook
Explore the thousands of options available on our 3D notebook builder, from materials and binding to custom notebook printing. 150 MOQ
● Custom printed pages
● Thousands of colours and cover materials
● Low cost on large quantities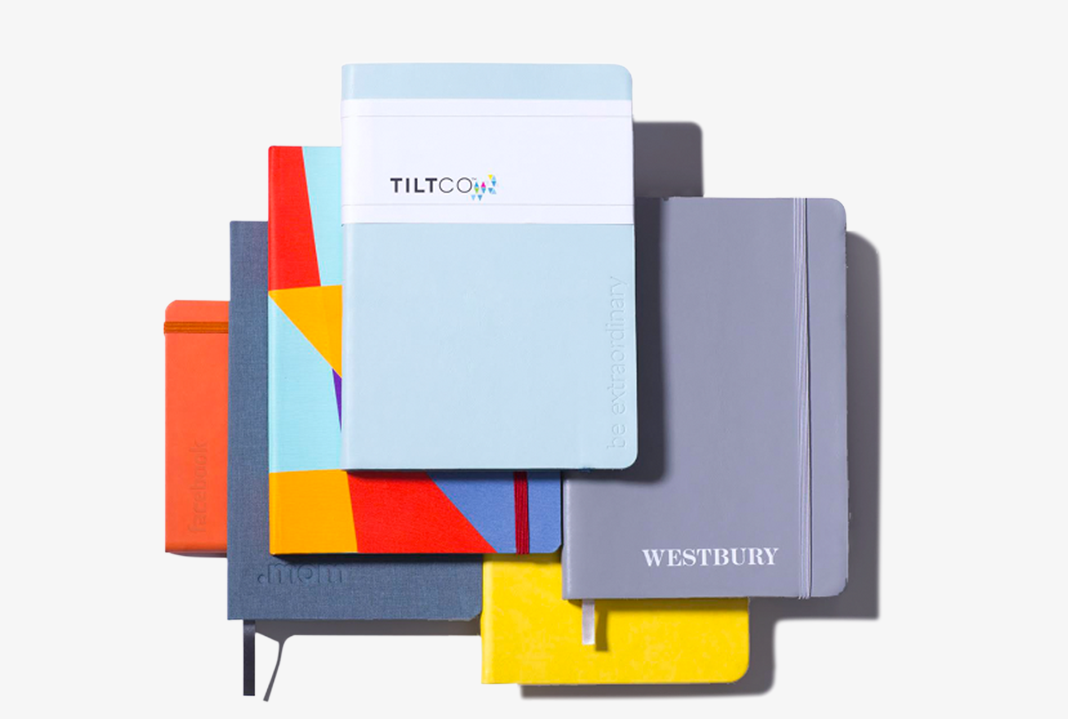 Fast Service Branded Notebook
Browse our off the shelf notebooks that you can brand. Turnaround times as little as a week and available with multiple brands.
● Fast turnaround time
● Dozens of colour options
● Custom branding available
Low Quantity Notebooks
Browse our off the shelf notebooks that you can brand. Turnaround times as little as a week and available with multiple brands.
● Minimum order of just 50 notebooks
● Dozens of colour options
● Custom branding available
Customise your notebook inside and out. On orders of 150+ units, you can have custom printed pages throughout your notebook. Offset printing insures the highest quality.
Perfect for conferences with event information, custom diaries for your team, bespoke content for your stationery brand, marketing information or to create bespoke product types such as mindfulness journals.
Customise All Your Favourites
After a specific notebook brand? We work with all the major brands and can provide custom branding and printed inserts on all of them.
Moleskine
Custom brand Moleskines, the world-renowned hard bound notebook. 50 unit MOQ.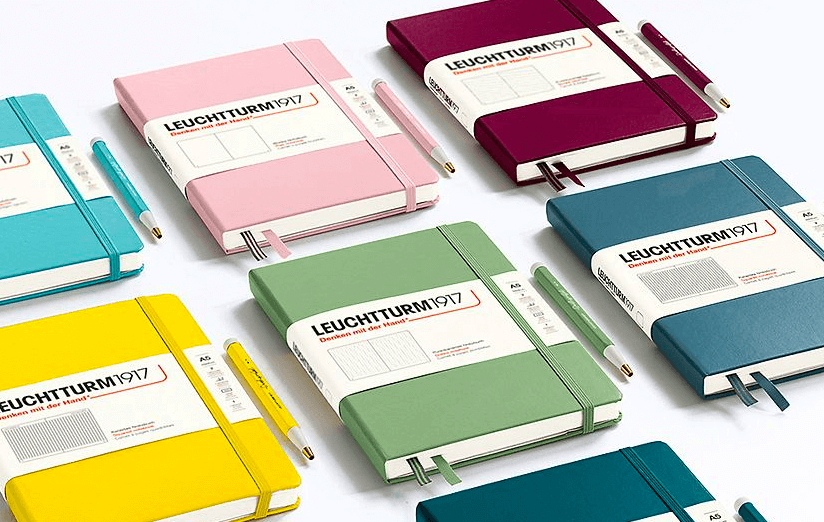 Leuchtturm 1917
German made, vegan leather premium planners and journals ready to be branded.
Castelli
Dozens of styles, materials and covers for low cost, fast turnaround branded journals.
Outside Customisations
We offer many different cover customisation options, allowing you to make a completely bespoke notebook. Here are a few of the most popular.
Foiled Cover
A thin film of metallic foil shaped into your logo is impressed into the notebook cover.
Debossed Cover
Your logo is milled onto a brass die, heated and impressed into the cover of the notebook.
UV Printing
CMYK+W print on any material giving you full colour on even the most complex designs.
Digital Printed Cover
Printed with an Indigo printer, then laminated to provide strength to the notebook
Inside Customisations
Customise the inside of your notebook, as well as the cover, choosing from many different printing methods, papers and finishes.
Stock Book Blocks
We offer a range of stock book blocks in a variety of paper weights for standard pages & diaries.
All Pages Printed
Pack your notebook full of information, graphics and images with our full printing service.
Printed Inserts
Printed inserts are separately printed pages glued into the book at the spine, becoming a bound-in page.
Printed Endpapers
Give your notebook impact by including printed paper or card placed on the inside casing.
Inspiration
A selection of our favourite recent customised notebooks, stationery and leather.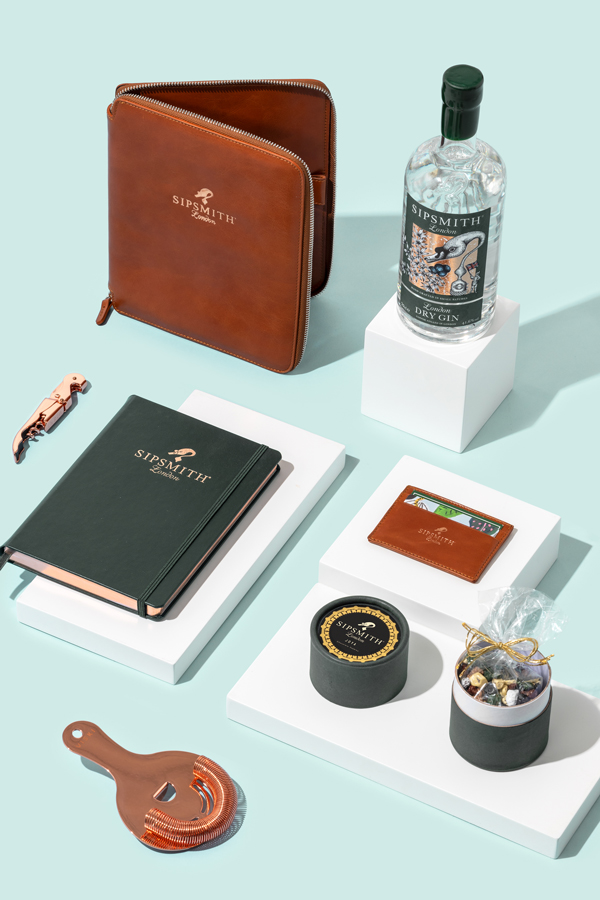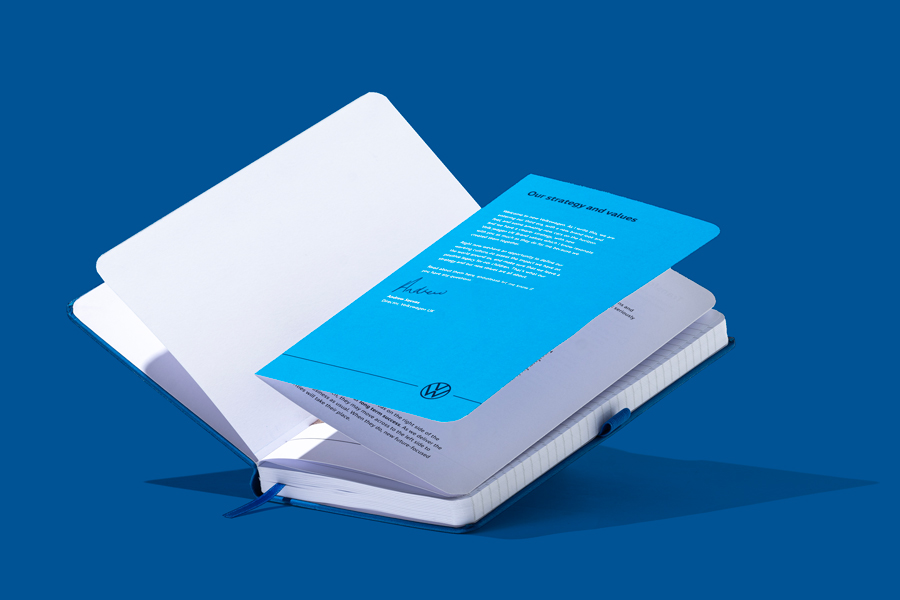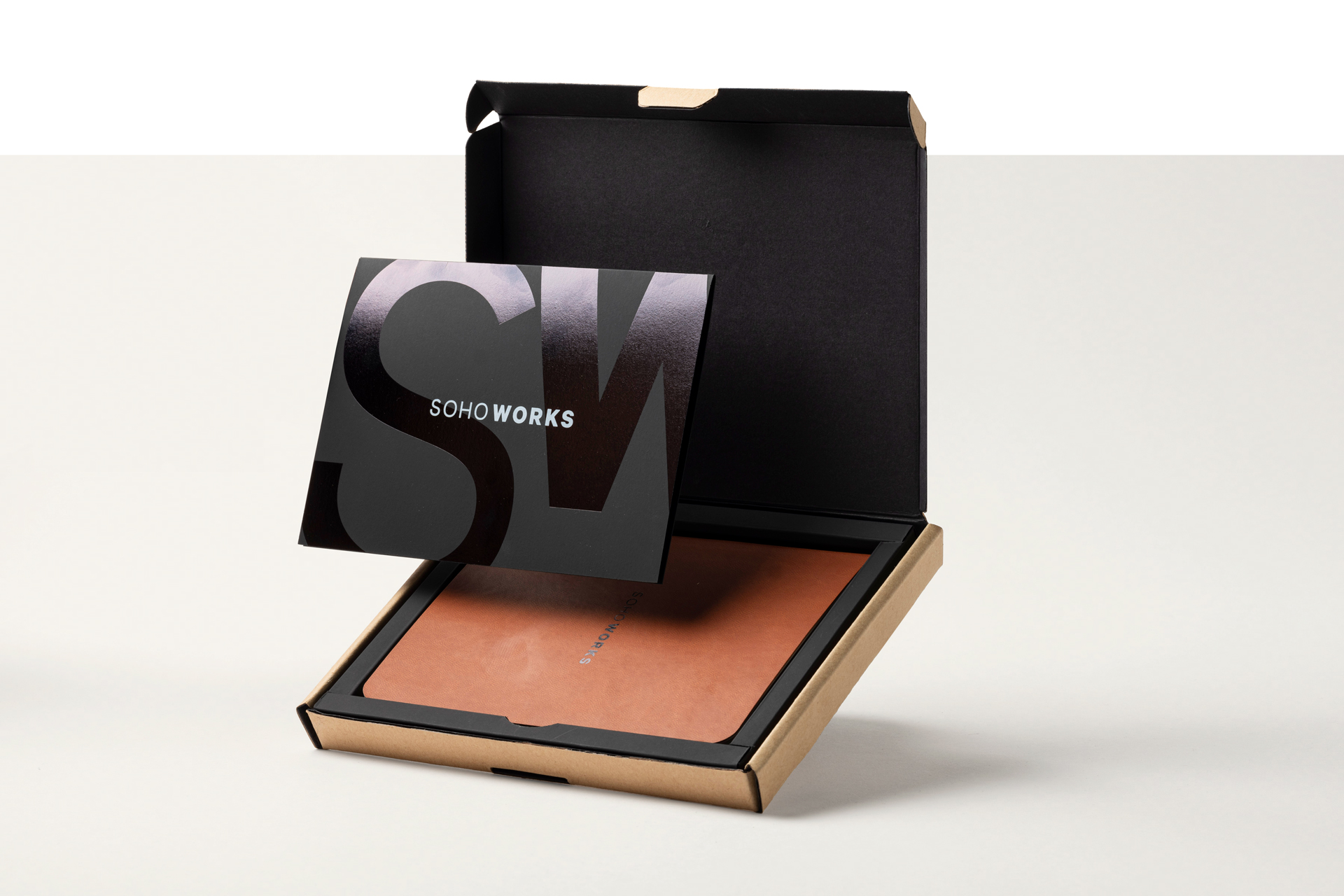 Make An Enquiry
To start, please choose what you would like to enquire about
You're enquiring about custom notebooks
Almost there!
We found a perfect service for you!
How many units would you like?
Do you want custom printed pages inside?
Are you looking for a notebook with basic customisations?
Or are you looking for a fully bespoke notebook, such a custom printed pages?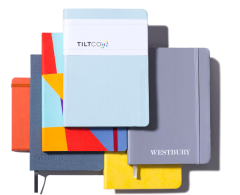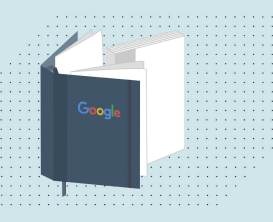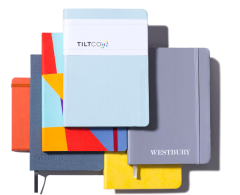 Ready To Brand Notebooks
Pick a style from our stock notebooks. Available with a debossed or hot foiled logo with a minimum order of just 50 units and a fast turnaround time.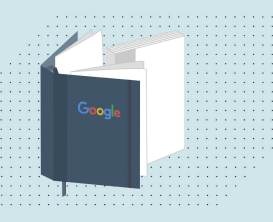 Fully Bespoke Notebooks
You require a fully bespoke notebook. So we can provide you with the best options, pricing and samples please use our notebook builder to create the notebook you would like to make and submit it.
Don't worry if you don't know all the details. Once you submit the design our sales team will be be able to talk through all your options.
Or would you prefer to skip the above and send us a direct enquiry?